December 2020
Your Lefkada Wedding is a boutique wedding planner based in Lefkada island.
We have handpicked the most beautiful and romantic wedding venues. Lefkada's vineyard is definitely one of our favourites, a place out of time.
The winery provides a picturesque setting for a memorable wedding in Lefkada: brilliant blue sky, rolling hills with seaview, farmhouses, green cypress and herbs. 

In our last setting we aimed to emphasize this rustic organic scene, showing respect for the local traditions and nature. For the cozy yet chic atmosphere we added long tables and stringlights which made the scenery really cinematic.

We were so glad having delicious local products on the dinner tables –  wine, fresh olive oil, oil buns and handmade Lefkadian karsaniko embroidery.
Traditions and nature – a perfect setting for an unforgettable Lefkadian wedding.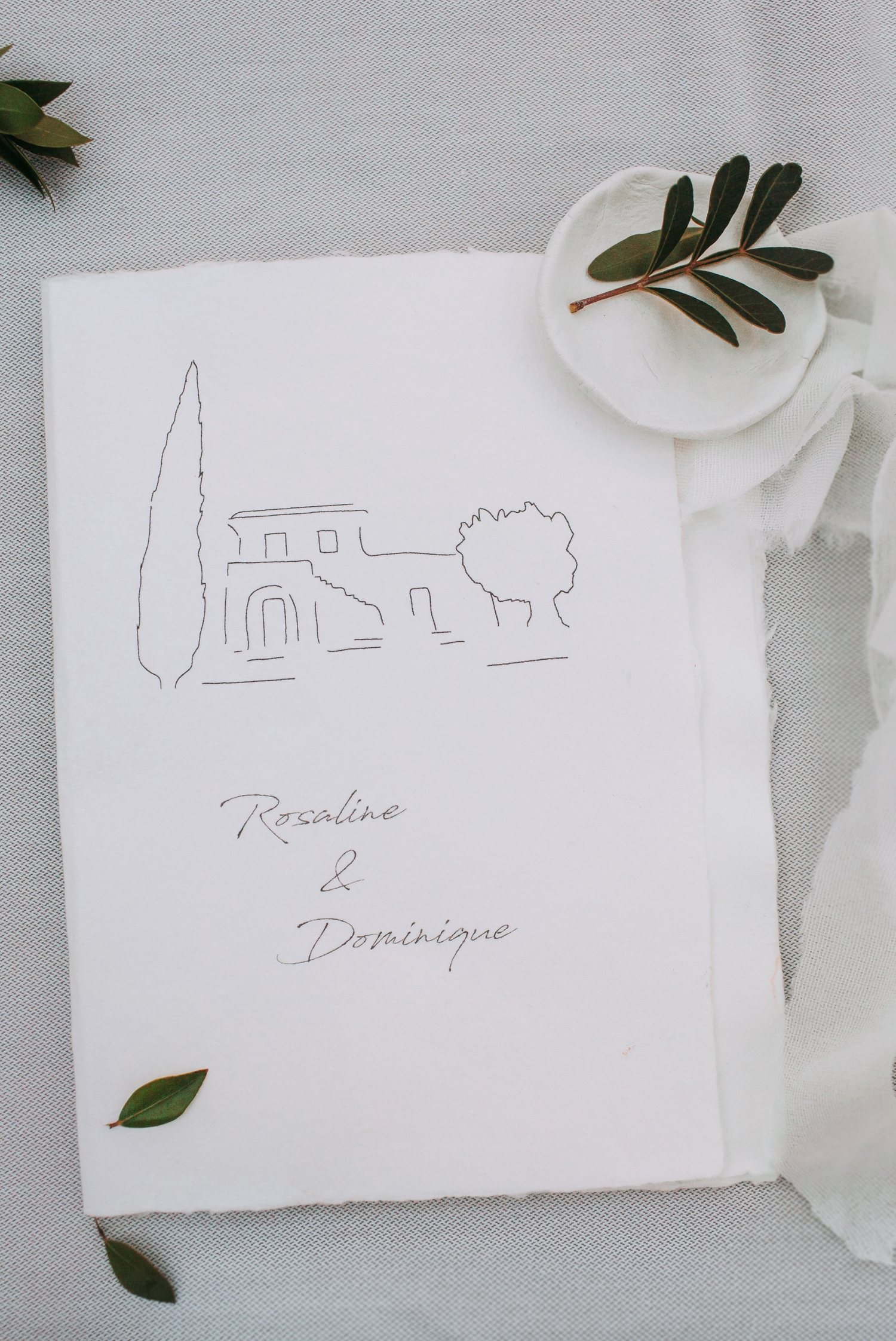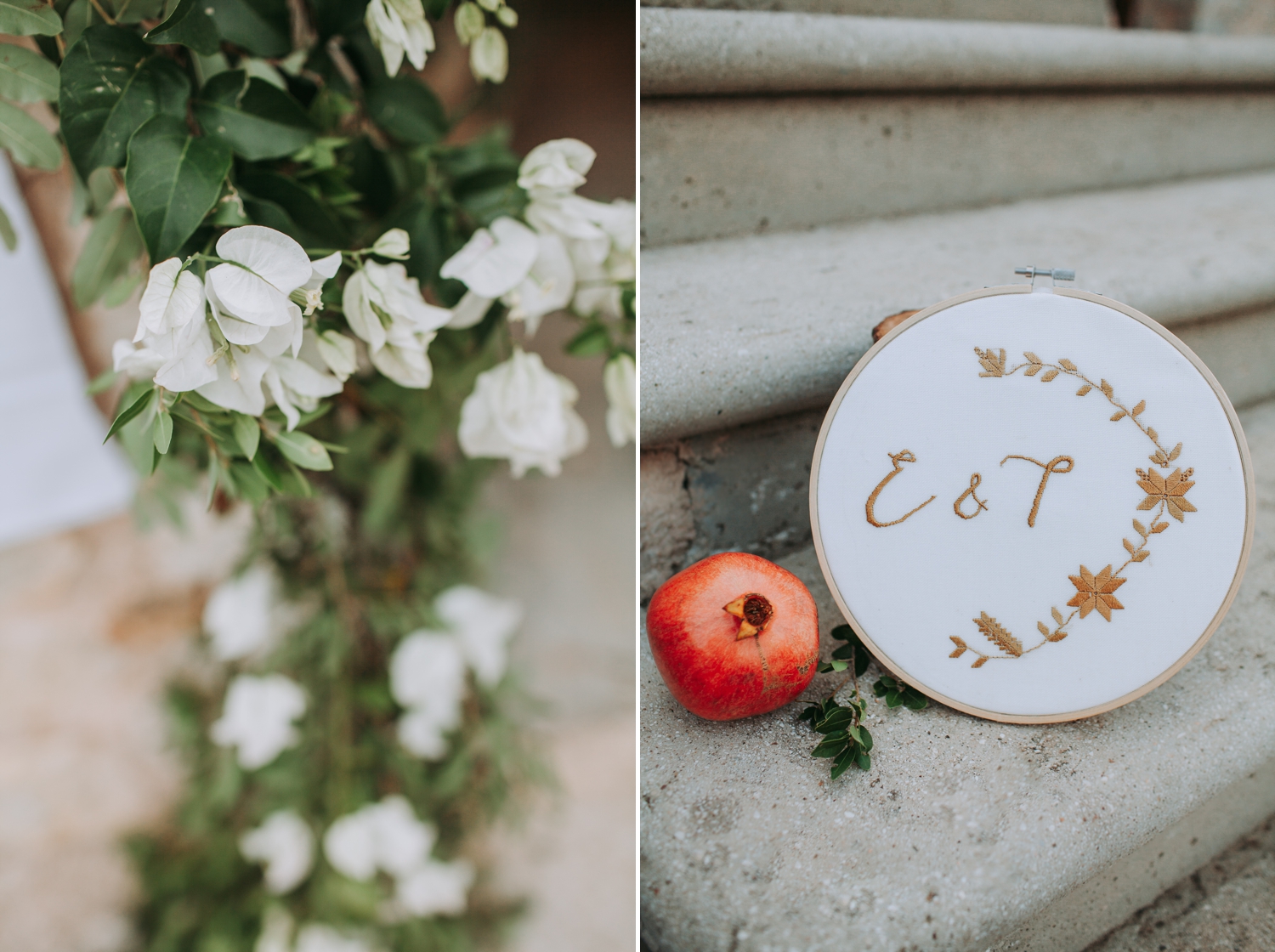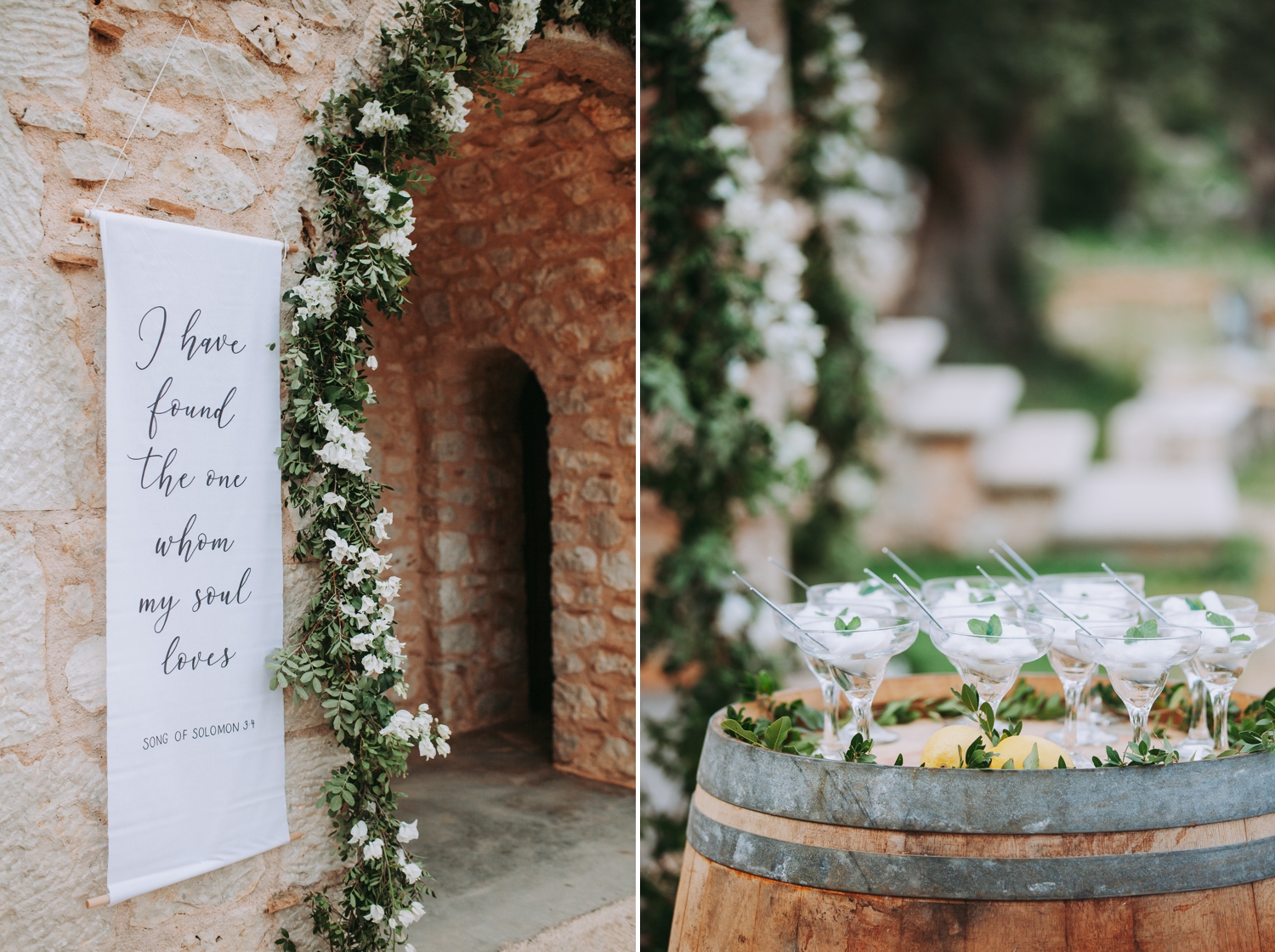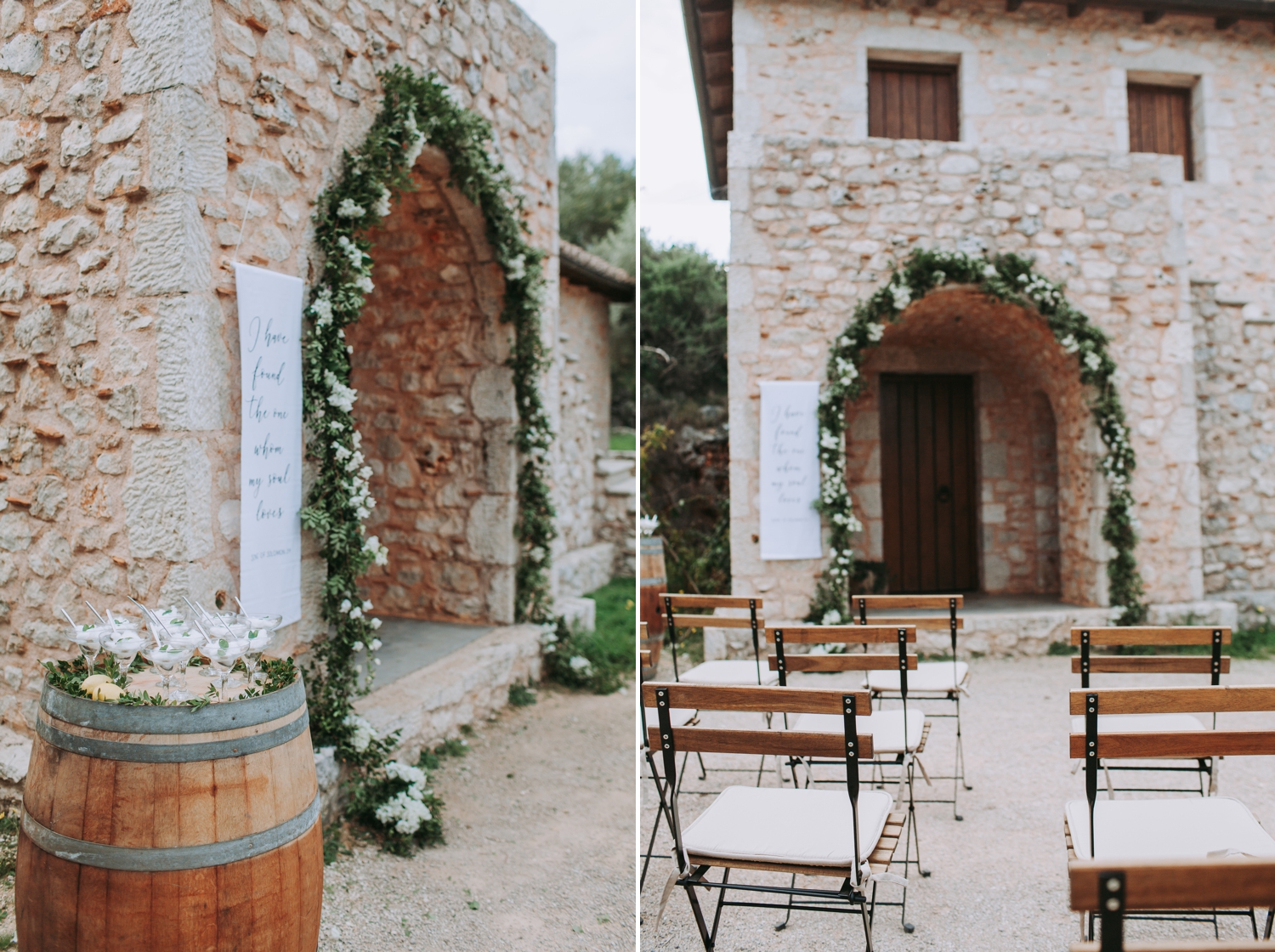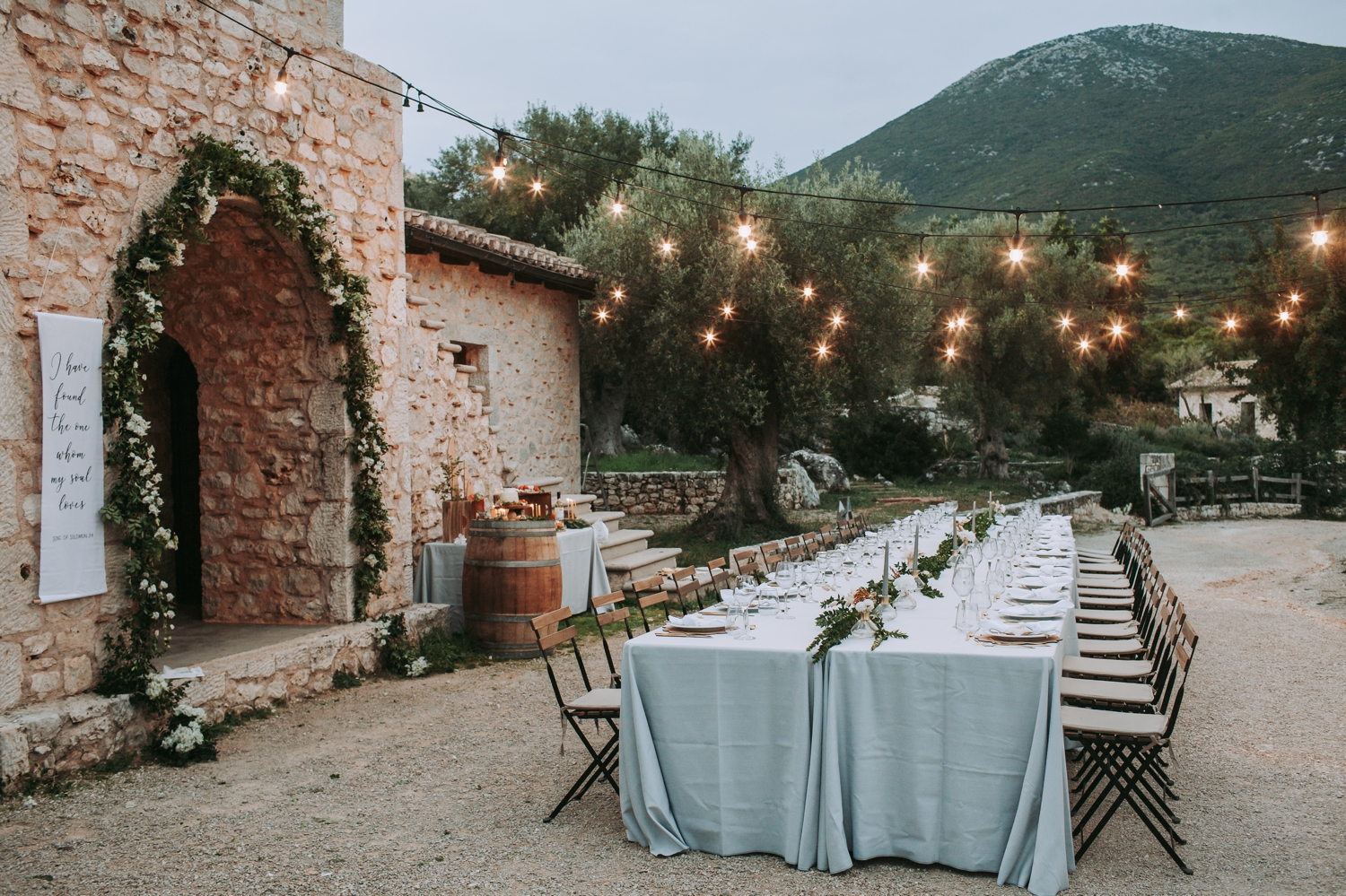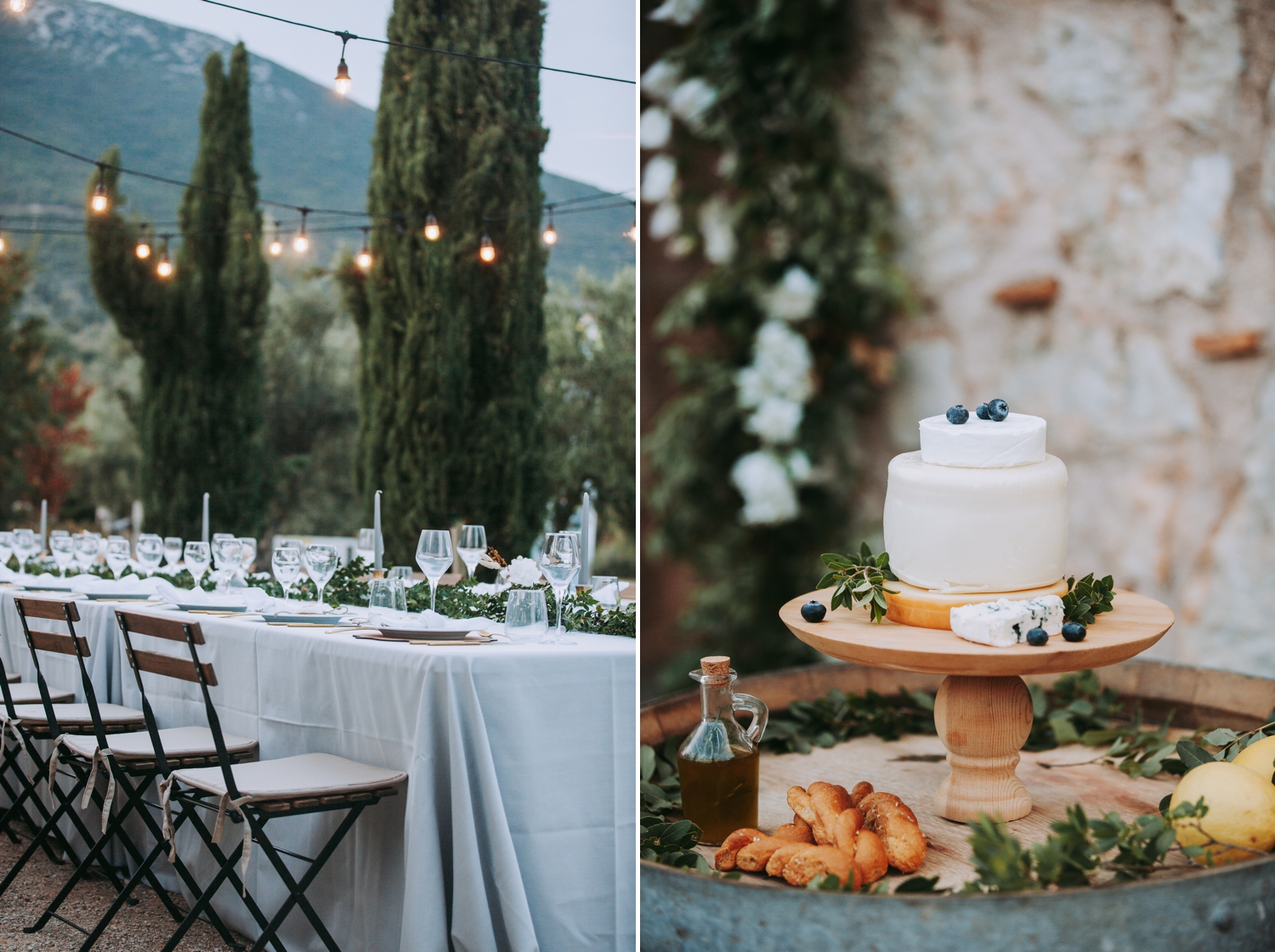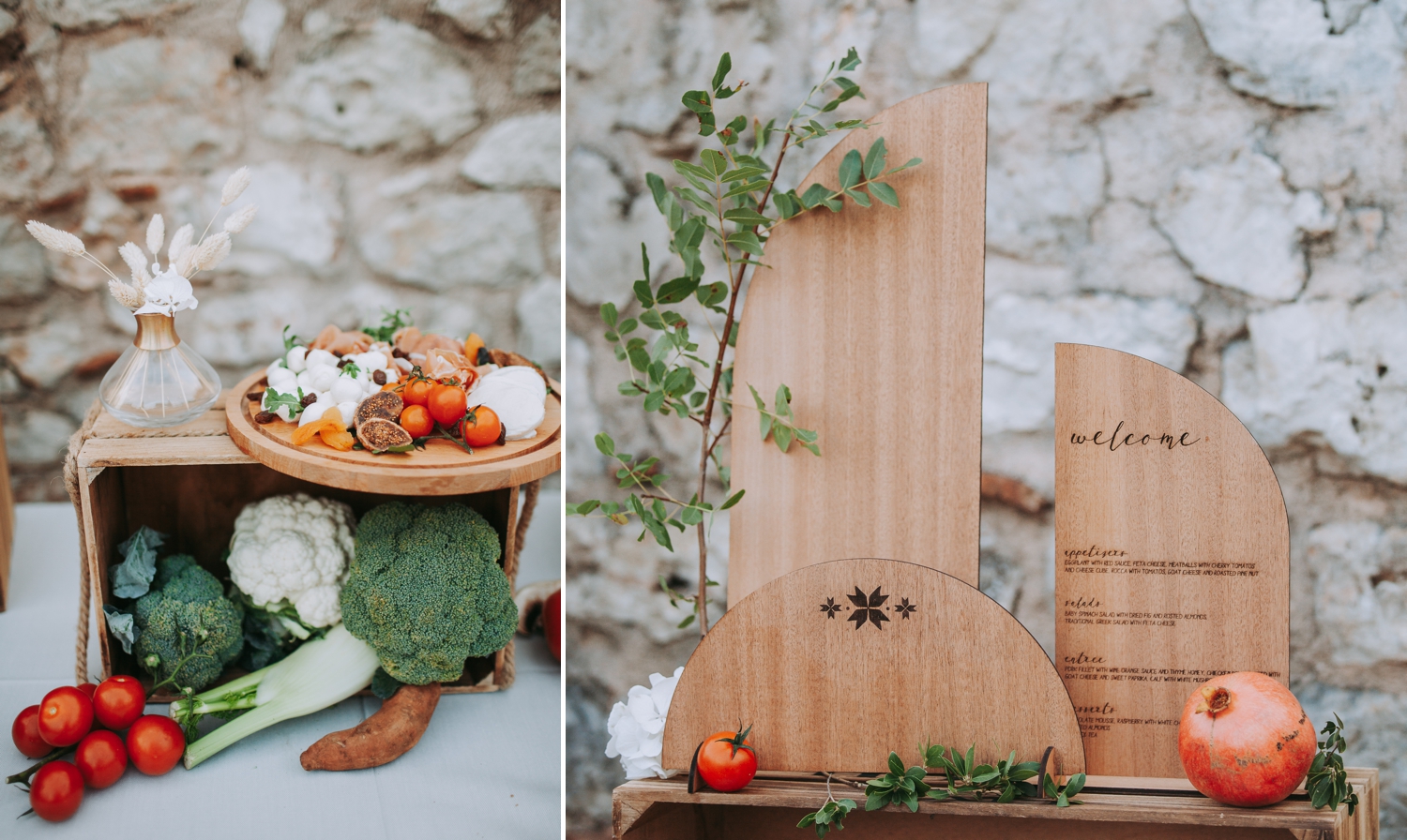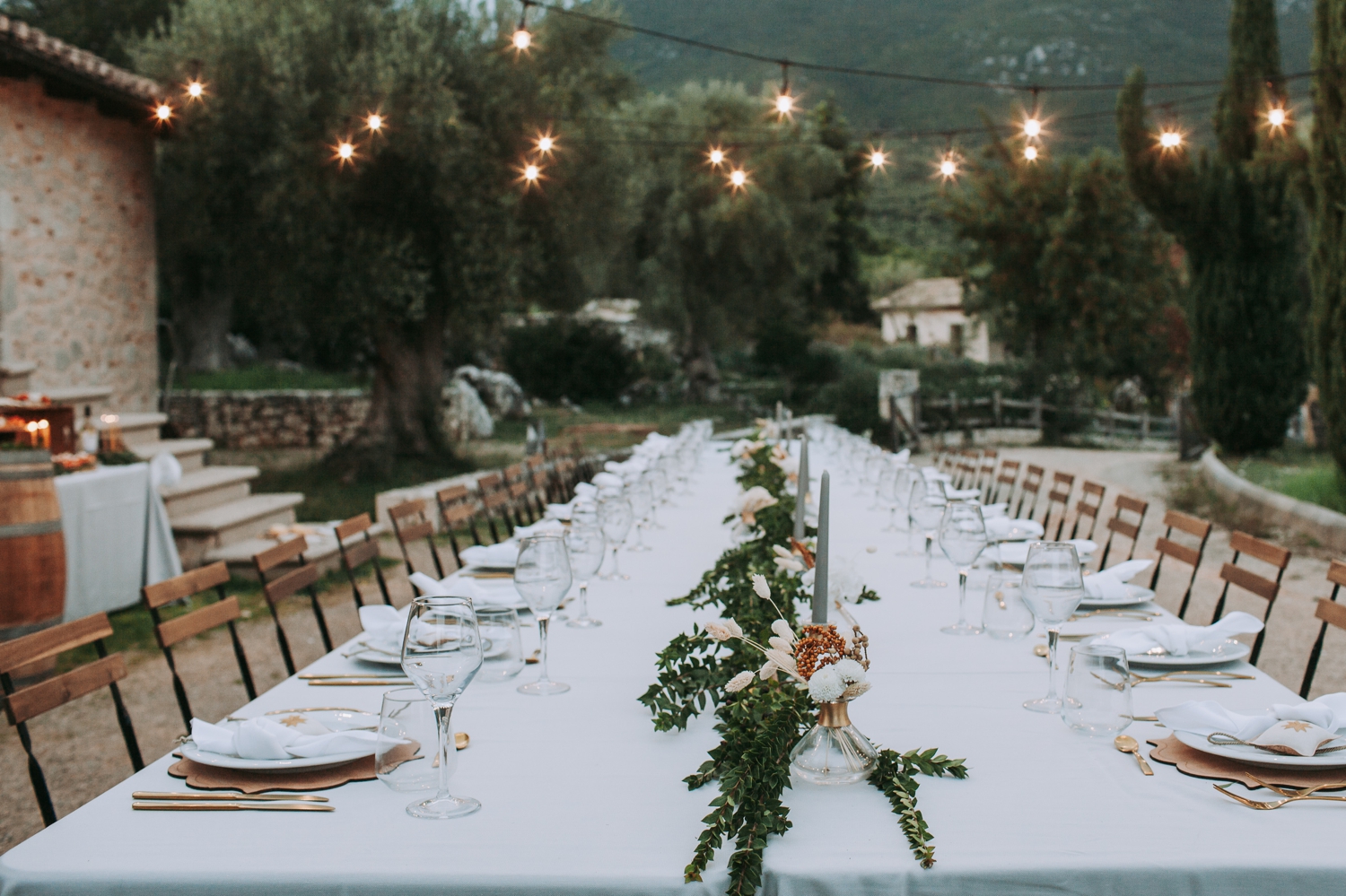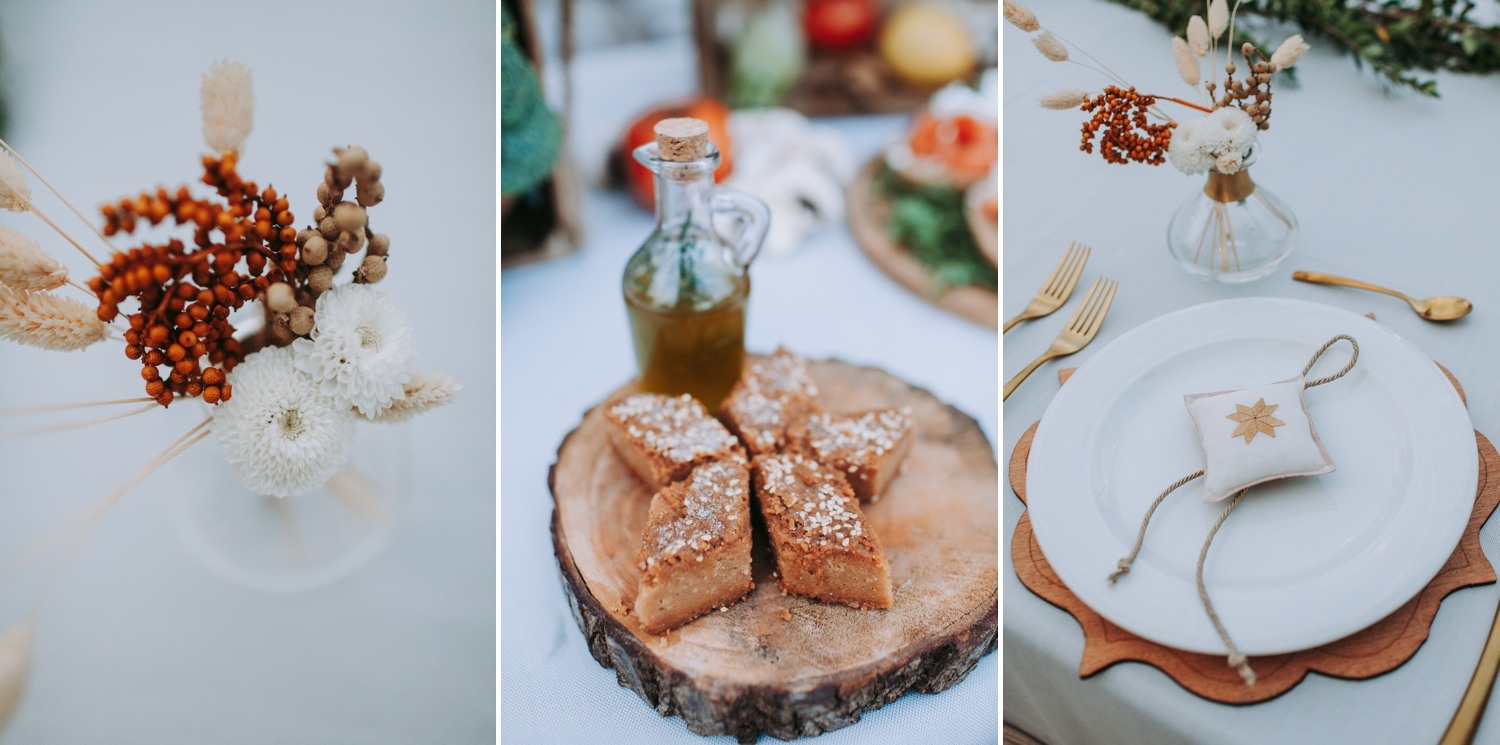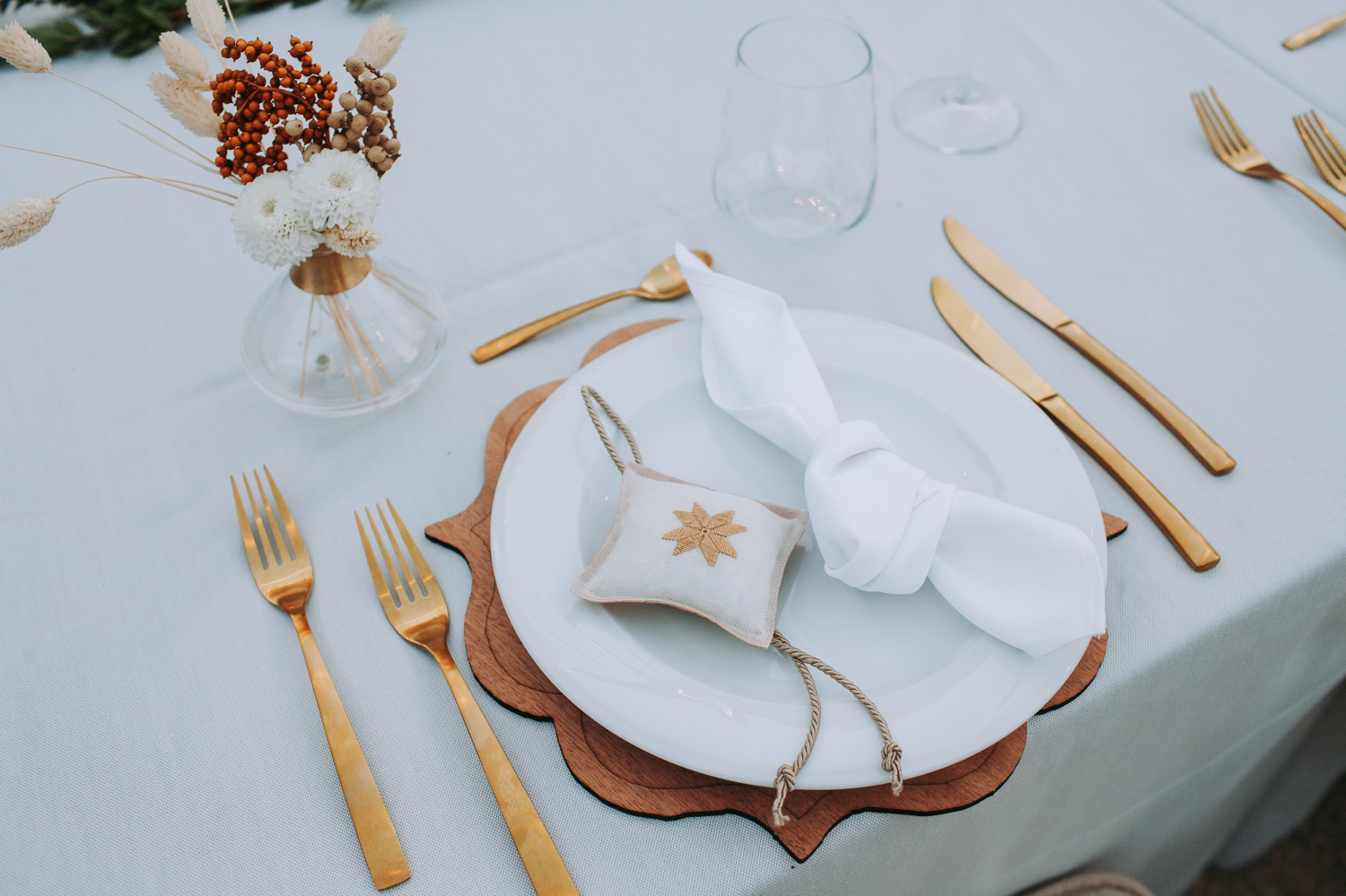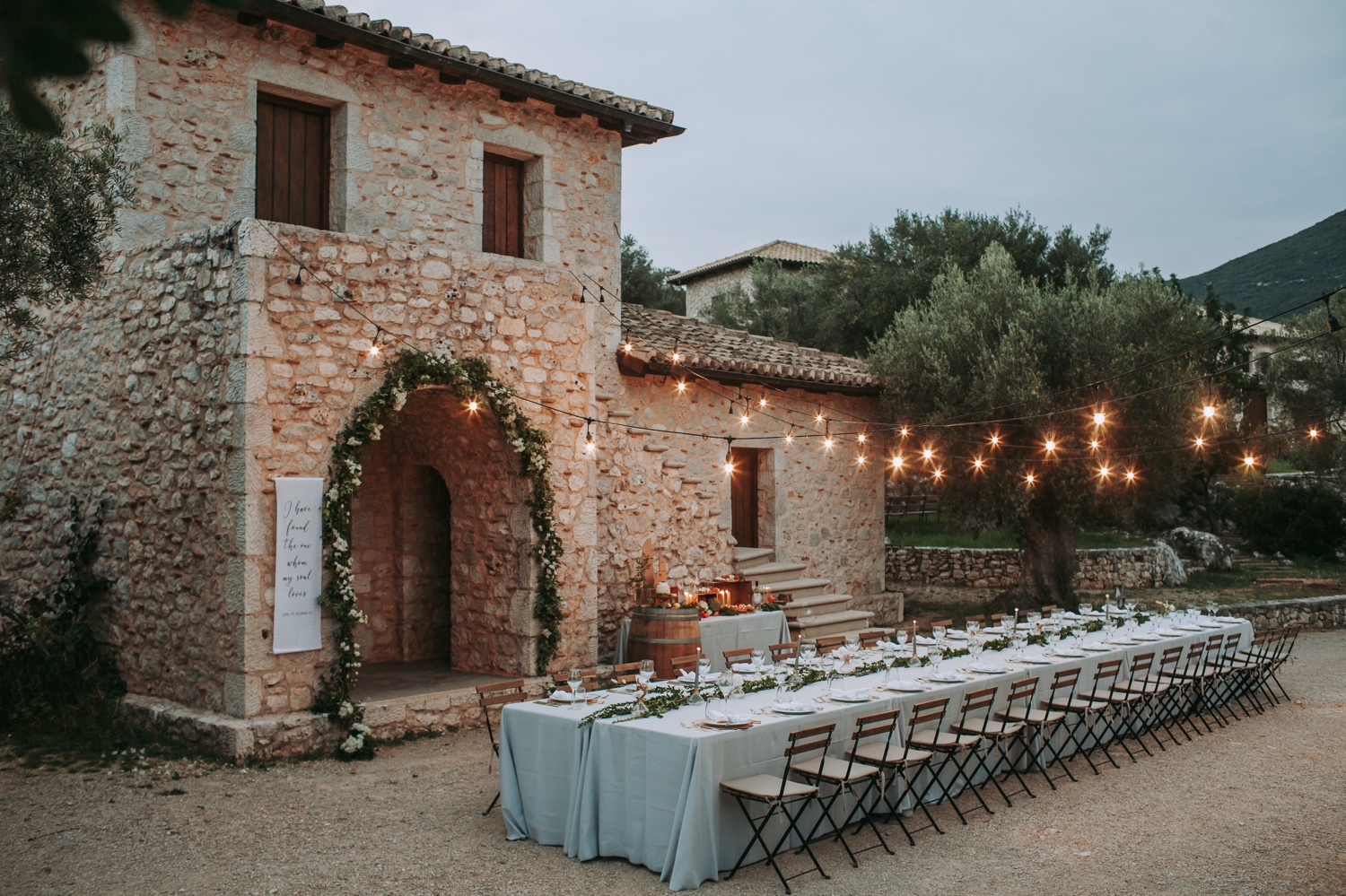 Your Lefkada wedding planner
weddings in Lefkas
Λευκάδα γάμος
Λευκάδα οργάνωση γάμου
Hochzeit auf Lefkada
Hochzeitsplanung in Lefkada
Hochzeitsfotografie Lefkada
Hochzeit in Lefkas
Hochzeitsort in Lefkada
Imagine your Lefkada destination wedding in a venue with a seaview as far as the eye can see?
Needless to say, choosing a private villa as a wedding location, will ensure all the privacy that you need in order to host your wedding ceremony and dinner with the closest ones.
The terrace of this luxury villa with the timeless Mediterranean view was just meant for intimate weddings. The magical setting offers the perfect backdrop for exceptional celebrations.
See the photo gallery of this seaview wedding in Lefkas island, blending classic elegance with a chic glamorous style.
planning & styling Your Lefkada Wedding team
Lefkada wedding photography http://www.lefkadaphoto.com
Your Lefkada wedding planner
Lefkas weddings planner
Λευκάδα γάμος
Λευκάδα οργάνωση γάμου
Hochzeit auf Lefkada
Hochzeitsplanung in Lefkada
Hochzeitsfotografie Lefkada
Hochzeit in Lefkas
Hochzeitsort in Lefkada
It's almost the end of 2020 – thank goodness. This year has been quite a ride for everyone in so many ways. We are thankful for the happy moments that we could share with our couples this year.
Nothing, not even covid could stop Eirini and Chris from getting married in Lefkada, Greece.
Their wedding pictures will transfer you to the antient olive grove of Lefkada where they tied the knot with a beautiful orthodox ceremony.
After the touching outdoor orthodox ceremony, the reception took place in the heart of nature in a wonderful olive grove which was the ideal Greek setting to host their celebration of love.
Our team made this scenery even more dreamy adding gorgeous garlands of greenery and pastel color floral arrangements. String lights, as always, created such a magical vibe for their guests.
Your Lefkada wedding planner
weddings in Lefkas
Λευκάδα γάμος
Λευκάδα οργάνωση γάμου
Hochzeit auf Lefkada
Hochzeitsplanung in Lefkada
Hochzeitsfotografie Lefkada
Hochzeit in Lefkas
Hochzeitsort in Lefkada