March 2020
…when modern meets traditional….
Elopements and secret weddings hold a dear place in my heart; they certainly deserve to be celebrated and loved as much as a big wedding.
As we all know, planning a wedding is an exciting and creative process –  this time the groom went through it alone with us and his now-wife had no idea… neither did their invited friends. 
It could carry risk, but the Gabor, the groom's confidence was reassuring and he was right, Petra and their guests were over the moon about the idea.
The groom, after giving me some instructions, gave me freehand in styling, so he could focus on keeping his secret. 
We knew the bride loved Greece and would be happy with a 'Greek themed wedding'. We really wanted to avoid visual clichés (such a beach side wedding with shells), so we designed a wedding dominated by Greek designer pieces and custom made decor items in a modern environment.
Since the couple was planning a ceremony in their home country, instead of a classic white wedding dress, I picked a embroidered KORI dress from Land Lefkada and this characteristic piece became also the starting point for the design.
The main elements of the wedding decor were the handmade calligraphy and flowers in fresh summer color palette that adorned the place perfectly. 
Her aquamarine wedding ring can remind her for the emerald blue water of Lefkada.
Petra was so excited yet stress-free, during the getting-ready where she and her bridemaids got make-up and hair, she understood that was her wedding day and she enjoyed it to the fullest.


Enjoy Petra and Gabor's very on trend set of wedding style images!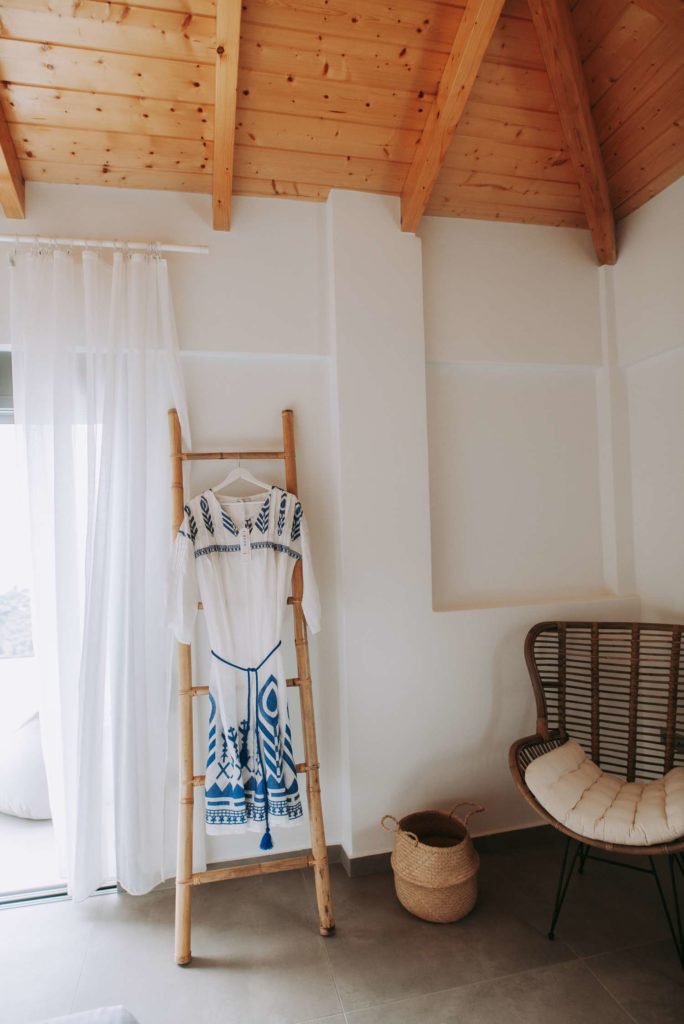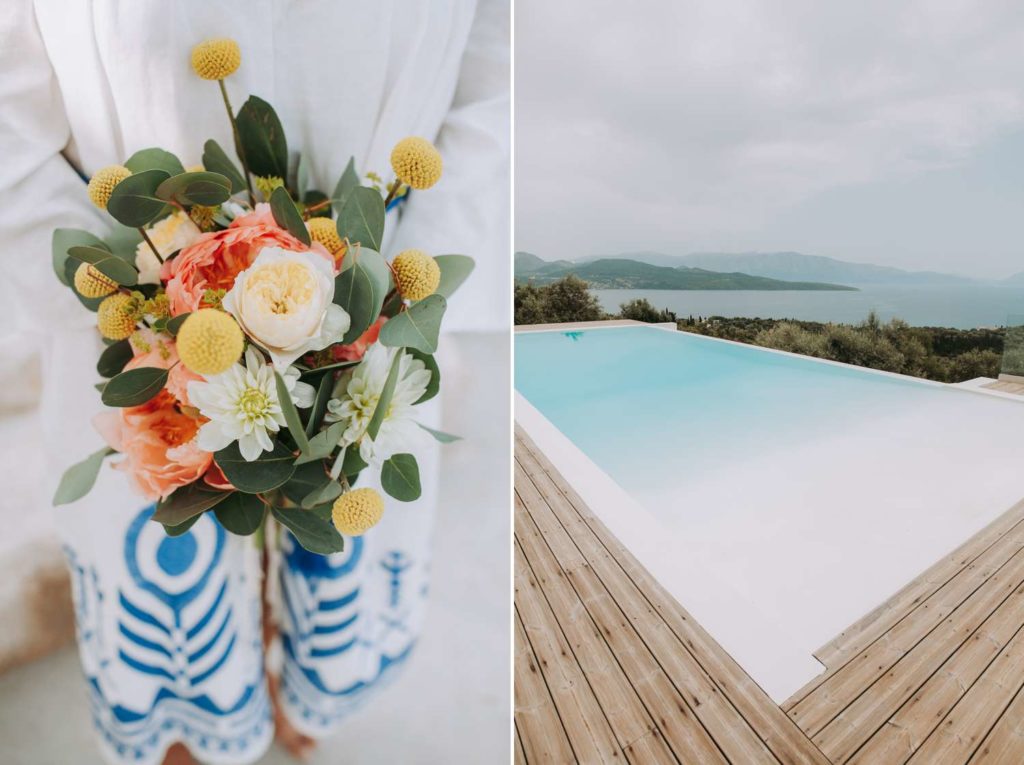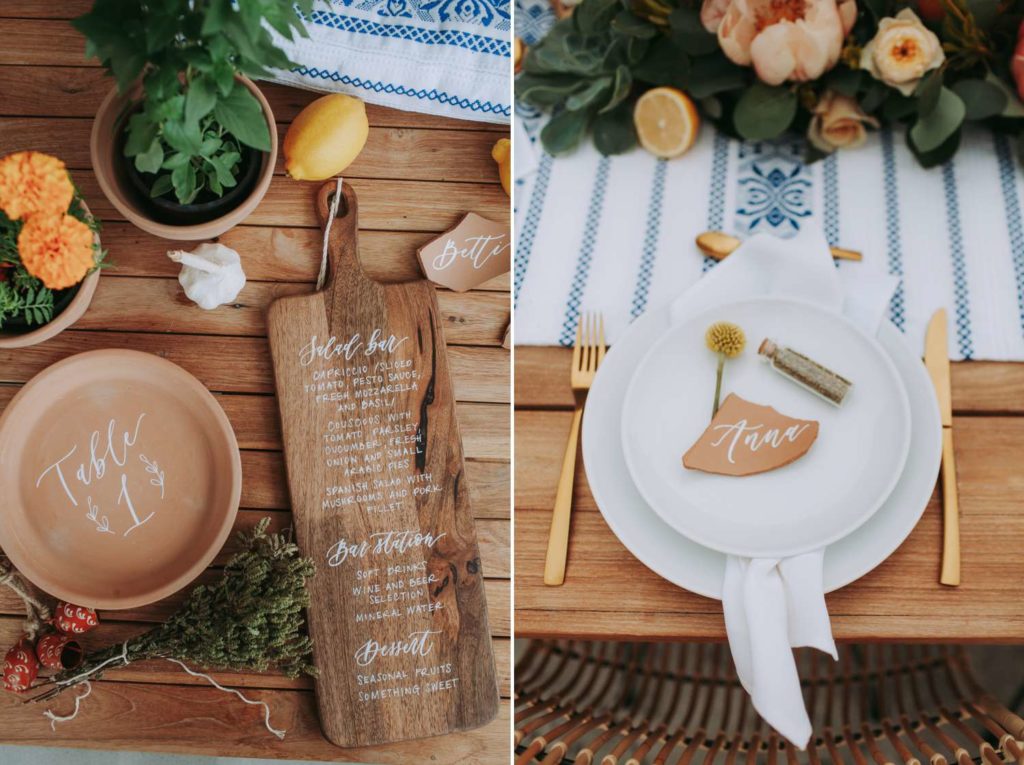 .
γάμος Λευκαδα
νυφη Λευκαδα
νυφικό Λευκαδα
γάμος στην παραλία Λευκαδα
σχεδιασμός γάμου Λευκαδα
Γάμος & Βαπτιση Λευκαδα
ολισμος γαμου Λευκαδα